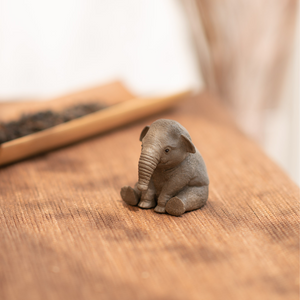 Elephant Tea Pet
Sale price Price $29.00 USD Regular price
To celebrate the launch of our Thai tea collection, we sourced the most adorable elephant tea pet. We love its sitting posture, tiny ears, and playful smile.
Give your baby elephant a bath by pouring tea or hot water over them as you brew: A little buddy to enjoy your Thai teas with :)
When we visited Chiangmai years ago, we spent the day feeding, walking and bathing a gentle giant named Mikeow and her baby elephant in the river; it was magical.
The elephant, known as Chang in Thai, is the national animal and symbol of Thailand. Living mostly in the north, their strength, durability and longevity have long been celebrated by Thai people. Their historic status as a sacred creature is reflected in its representation in Buddhist tradition and the Thai monarchy.
Specs
Material: Clay
Size: 4.1cm W x 5cm H
Handmade in Yixing, Jiangsu, China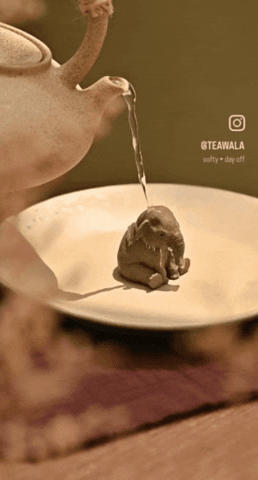 Your Tea Moments